Fourth of Jewlie MADNESS
One vacation down, one to go! Can someone explain to me why time flies when you're having fun but moves at a glacial pace when you're not? I just got back from a CAPTIAL A AWESOME trip to Ohio and this Fourth of Jewlie was the all kinds of madness. It was the first time my Aunts, Uncles, Gramma, and Cousins all got to be together during the summer since we were little itty bitty munchkins! Can you believe that? It all started when my sister and I were in Cincinnati in March for my Cousin Kate's baby shower. We got to talking and my Aunt Becky (Who is the most fun and incredible human you will ever meet) threw out the idea that we do Fourth of July in Cincinnati. We pitched the idea to my Dad and Mom, then my Aunt Carol and Uncle Bob and before we knew it flights were booked and the ball was rolling.
The best part is my super awesome and hilarious cousin Sara, who lives in Boulder, surprised ALL of us and showed up! She literally didn't tell anyone, flew to Ohio, and took an Uber from the airport to Kate's house where we planned to bbq and watch the fireworks. It was HILARIOUS watching everyone walk in one by one and see Sara there. (See video above.) When we were planning the trip in March, Sara told us she couldn't come because of her work schedule so we weren't expecting her in the slightest! What was funny was everyone kept commenting on how we wish Sara were there. Sara told no one. She just walked into Kate's and was like "Oh hey, funny seeing you here." She is the life of the party so I was pretty excited when she appeared. And it was incredibly special that we all got to be together for the weekend. My Mom and Dad never take vacations so this was a huge deal. There's nothing better than having your family together for a holiday. I don't think I have laughed that hard in a while. It was a nonstop CRAZY party.
That being said, I feel disgusting. My body has been sending me hate mail since Friday. This weekend consisted of tons of cocktails, endless amounts of delicious food, and way too many treats. (Lies. There is no such thing as too many treats. I am saying this so I sound like I have some semblance of self control…The day after we got to Aunt Becky and Uncle David's we consumed a tray of brownies…for breakfast...) Normally, this isn't too much of a problem, especially since I am in the middle of training for the New York Marathon! The first two days I didn't feel the drinking and eating because I was getting up early to run. I planned to get out and run every day I was in Ohio but Friday I spent the entire day in the pool and by the time the sun went down I was red as a lobster and my body was radiating heat. And it only got worse! I haven't had a sun burn this bad in a really, really long time. The thought of being trapped in a sweaty and wet sports bra for an hour or two seemed like the worst idea in the world. My sunburn was so bad I couldn't even swim with everyone Saturday! When I sat in the sun, EVEN WITH CLOTHES ON, I could feel my skin start to sizzle! So that was a bummer. But I wasn't about to let a sunburn stop me from having a good time! I grabbed some chardonnay and hung out in the shade playing cards with my awesome family. And I took it upon myself to walk around spraying people with sunscreen every 20 minutes so they wouldn't end up like me! Your welcome family.
The amount of fireworks people set off in Ohio is insane! It was night and day from California. In So Cal impossible to get bottle rockets or anything that shoots into the sky. In Ohio it was the complete opposite! Everywhere you looked people were lighting fireworks off! It sounded like a battle zone! It was absolutely incredible. I love fireworks. I mean chocolate and fireworks may be two of my favorite things in the world. It was 7th heaven. There were a bunch of guys across the street lighting off fireworks like they were going out of style. They looked like a good time so my sister, Sara, and I went over to introduce ourselves. THEY THREW A FIREWORK AT US. I mean how old are we 5? And we came bearing gifts, CRAFT BEER! It was ridiculous. Boys are so weird, especially adult boys.
So, here we are. I am going to try to run today but if I feel like my skin is falling off then I am going to have to re-evaluate. I hopefully will have a good training week because Friday I leave for the Poconos which is bound to be crazy fun and I need to get some quality workouts in.
It's been a while since I did a selife roundup-Wait, what's a selife roundup you ask? WELL it's what all the cool kids in the Run Selfie Repeat family do! You take a picture or selfie during your workout and share it! You can email them to me at RunSelfieRepeat@gmail.com or you can use the hashtag #RunSelfieRepeat on the instagram and the twitter. SO without further ado, here's some awesome Run Selfie Repeaters. Keep up the awesome work and keep those selfies coming!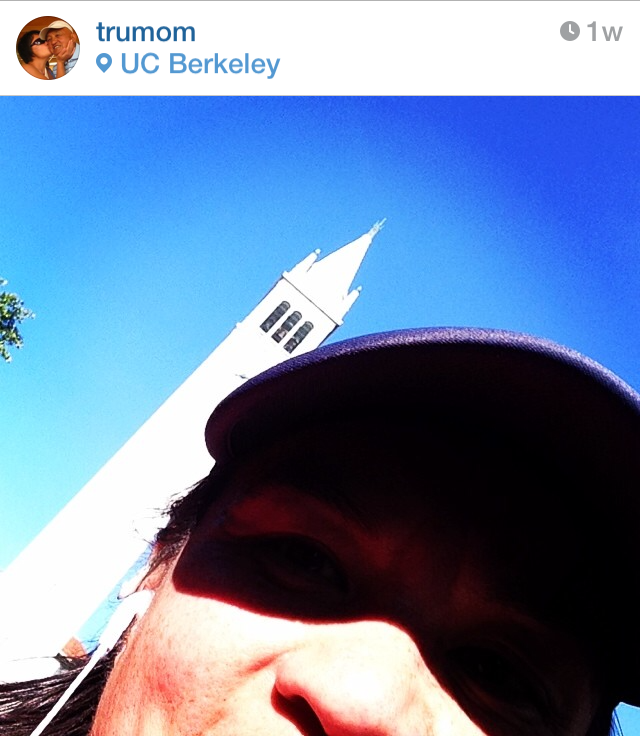 Until tomorrow, #RunSelfieRepeat