A Run Through the Burbs
I am having THE BEST time getting my runs in first thing in the morning! Normally I get to work to early to be able to run in the morning but because I am on vacation I have NOTHING but time! I wish I could start every single day off with a run. Don't get me wrong, I love running at sunset as well but there is something about hopping out of bed and getting out the door before your brain can figure out that you are about to run 6-10 miles. Because running in the suburbs is so different from my normal Brooklyn/Manhattan routes, I thought today I would share my morning and what a 7.5 mile run through Carlsbad, where my parents live, looks like!
It all started around 7:30am when I heard scratching at my door. I found one of our three kitties Steadman ready for some cuddles. A couple of kitty kisses and snuggles later I found our second kitty Oprah. Then I ate a Luna Bar and a Banana and got dressed for my run.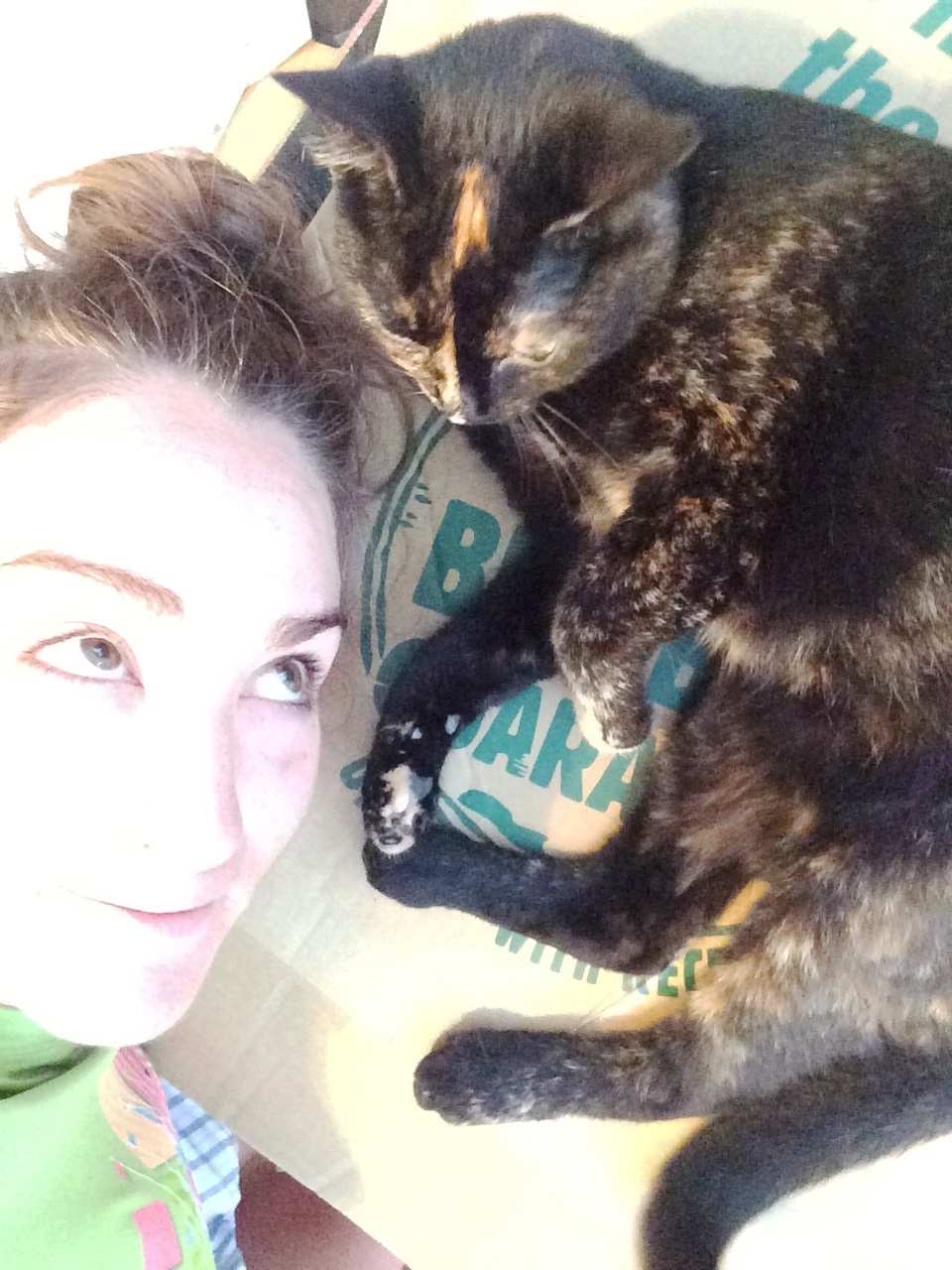 The best and worst part about running in Carlsbad are these hills! We live among dozens of canyons and every mile there is a huge, steep, beast of a hill. The tops of my thighs and my behind are really feeling these hills you guys, let me tell you. Every morning it's overcast with Marine Layer but on clear days you can see the ocean from here. The structure you see in the picture below is Leo Carillo Ranch, an old historic Ranch that is open to the public.
The coolest part about this historic little hole in the wall, despite it's history and beauty, are the dozens of wild peacocks that roam the property! Literally 30 seconds after I snapped the picture above I found 2 peacocks just running around.
Definitely not something you see everyday! Off I ran towards another monster half mile hill. What's actually kind of amazing is comparing how I feel tackling this route today vs. how I felt when I lived here. It's night and day. Today's run was a walk in the park compared to when I first started. It's proof that you only get stronger if you keep with it.
Onwards I went and I reached the flat part of my run. I decided to throw in some fartleks to get some interval training in. And then I found this.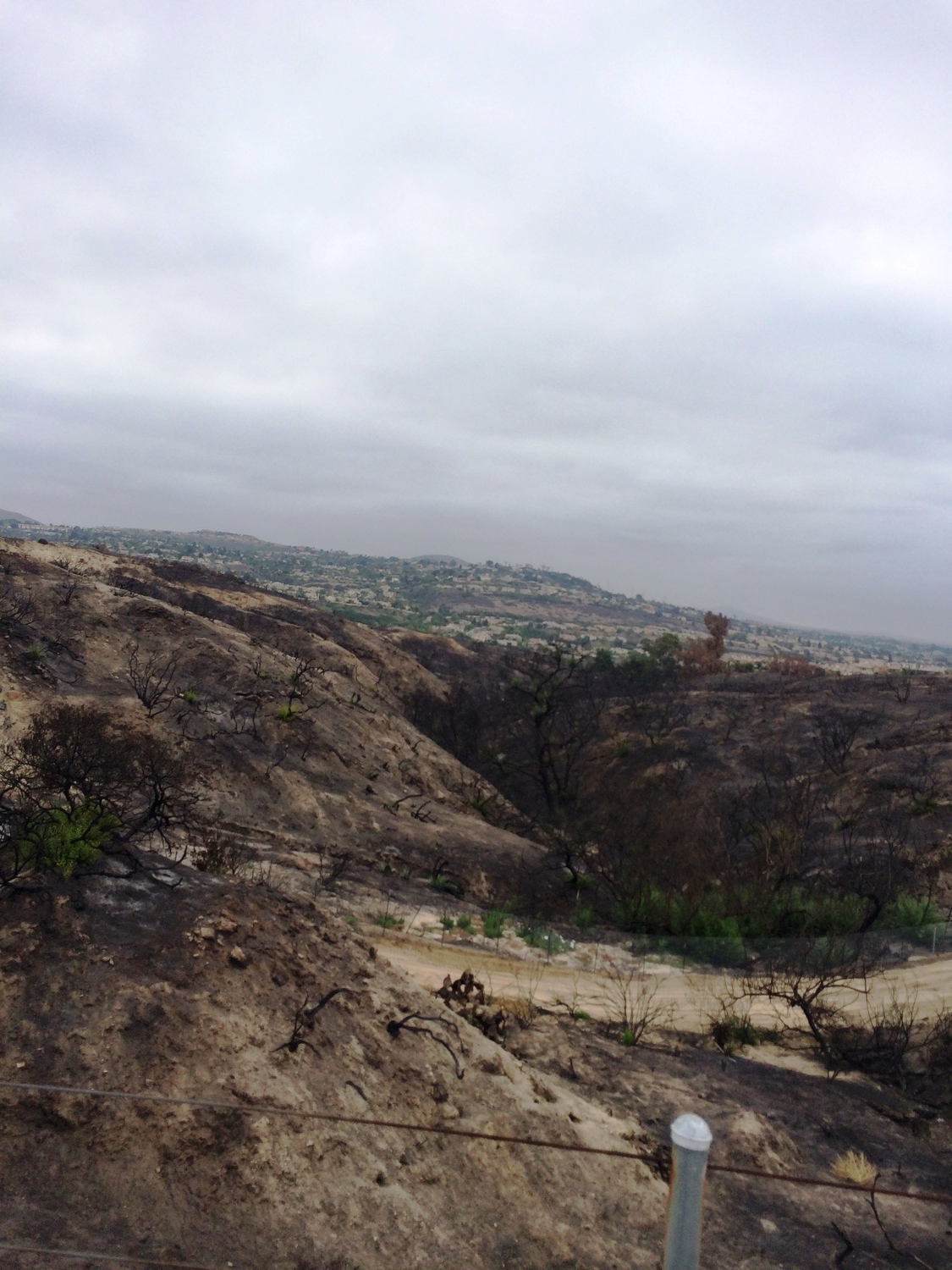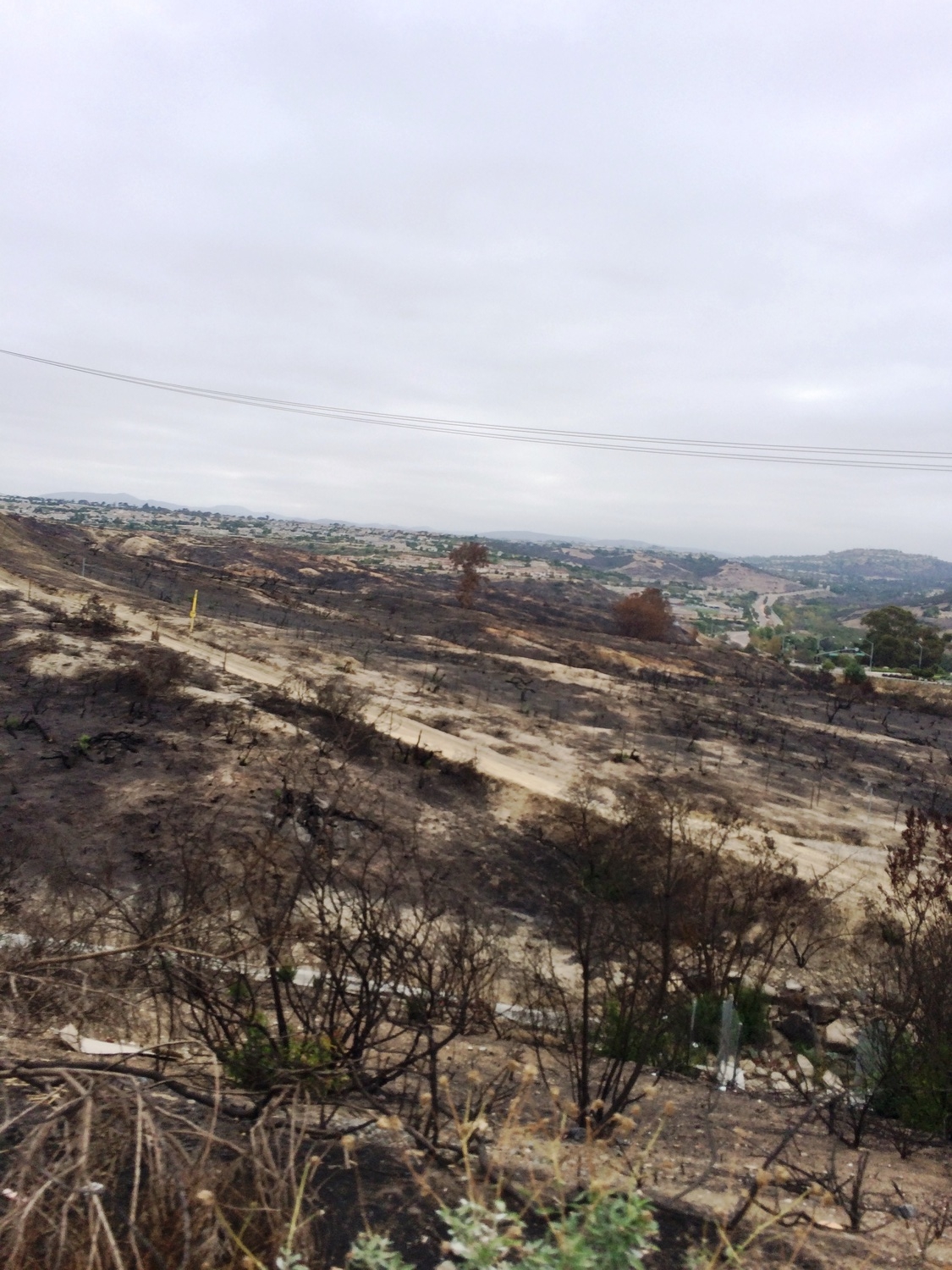 The news isn't exaggerating when they talk about how devastating the drought California is in. Growing up we evacuated our home maybe 4 or 5 times over the years due to wildfires, but this year's got really close to my childhood home. These pictures are just 3 miles away from my parents' home. You can see two of the houses that didn't make it starting to rebuild. It's really eerie running by the ruins. Here is a video someone took as they drove by the fire in full force of this exact spot. (The sound on the video is a bit much, I would watch it on mute.)
I rounded the corner for the final few miles of my run past the golf course (It's not San Diego without a golf course!) And through the canyons.
I decided to change it up and run up one of the steepest hills in my area. I literally had to stop and catch my breath halfway through it because it's so steep! But once I got to the top it was all downhill from there. Literally. As in the entire half mile that followed was downhill. Then I was home and greeted by Godzilla who calls our front yard home.
Growing up we called our house the 'Malcome in the Middle' house because the yard was always ridden with neighbor kids toys and bikes so it's fun to come home to my brother's favorite childhood toy. And Godzilla wears a little ribbon to class it up, because we are classy like that.

So there you have it! A quick 7 and a half miler through Carlsbad! What do you think? What's the scenery like where you run?

Remember to keep those selfies coming! We are on day 4 of the 19 days of #HottieHunting hat giveaways! Today's winner is @AshNicoleTurner and I have to read the caption:

"Because I used to be worried about what I looked like when working out. Because I know other ladies out there won't go run because of a fear of what others think. Because sweat is sexy. Because I want to take control over my life. Because I am worth it. And most importantly because I can"

YES! YES! YES! Thank you for sharing and you are so right. It's because you can! Enjoy your Run Selfie Repeat hat lady and wear it with pride!

Until tomorrow friends, #RunSelfieRepeat.