Race Day Spectator Signs That Will Make You LOL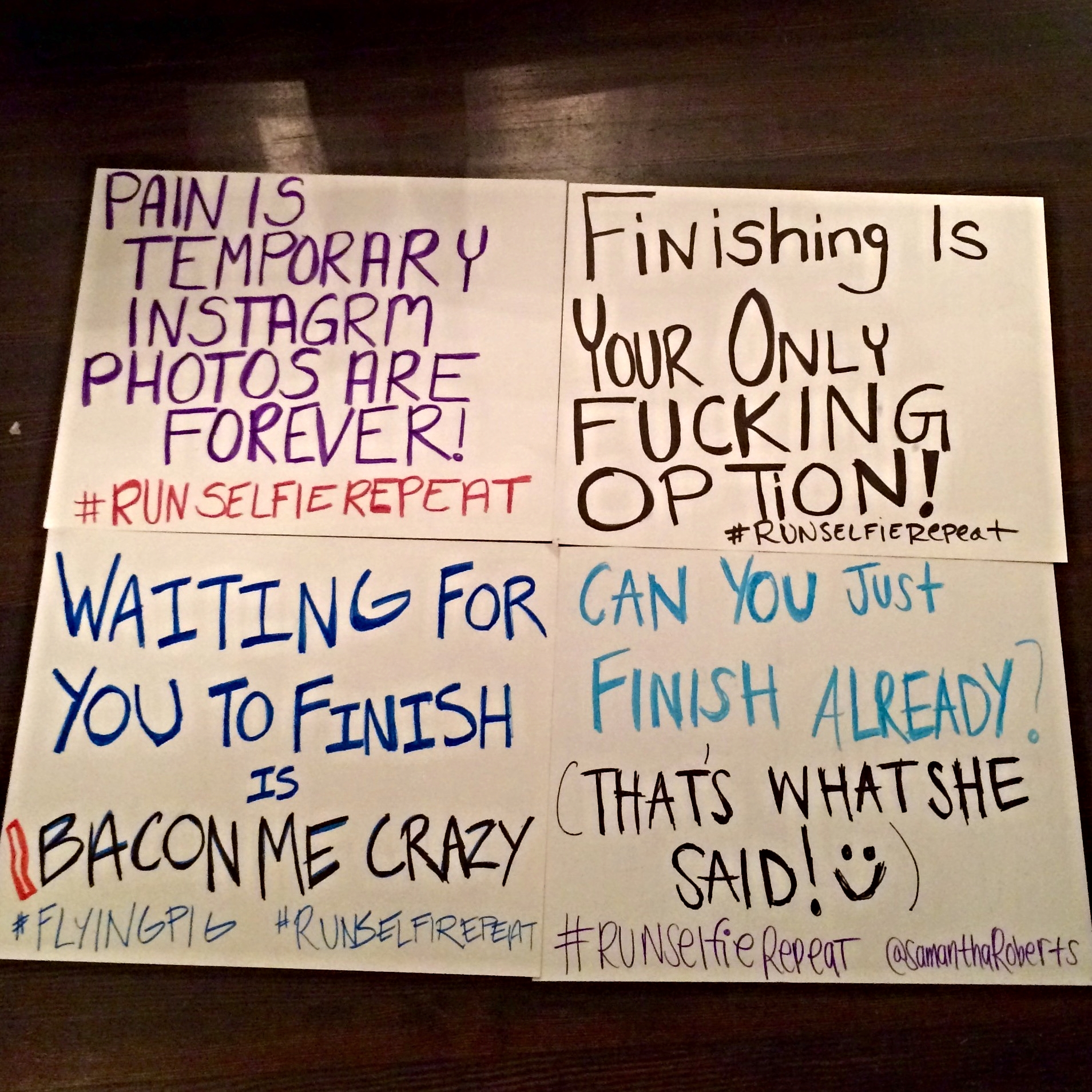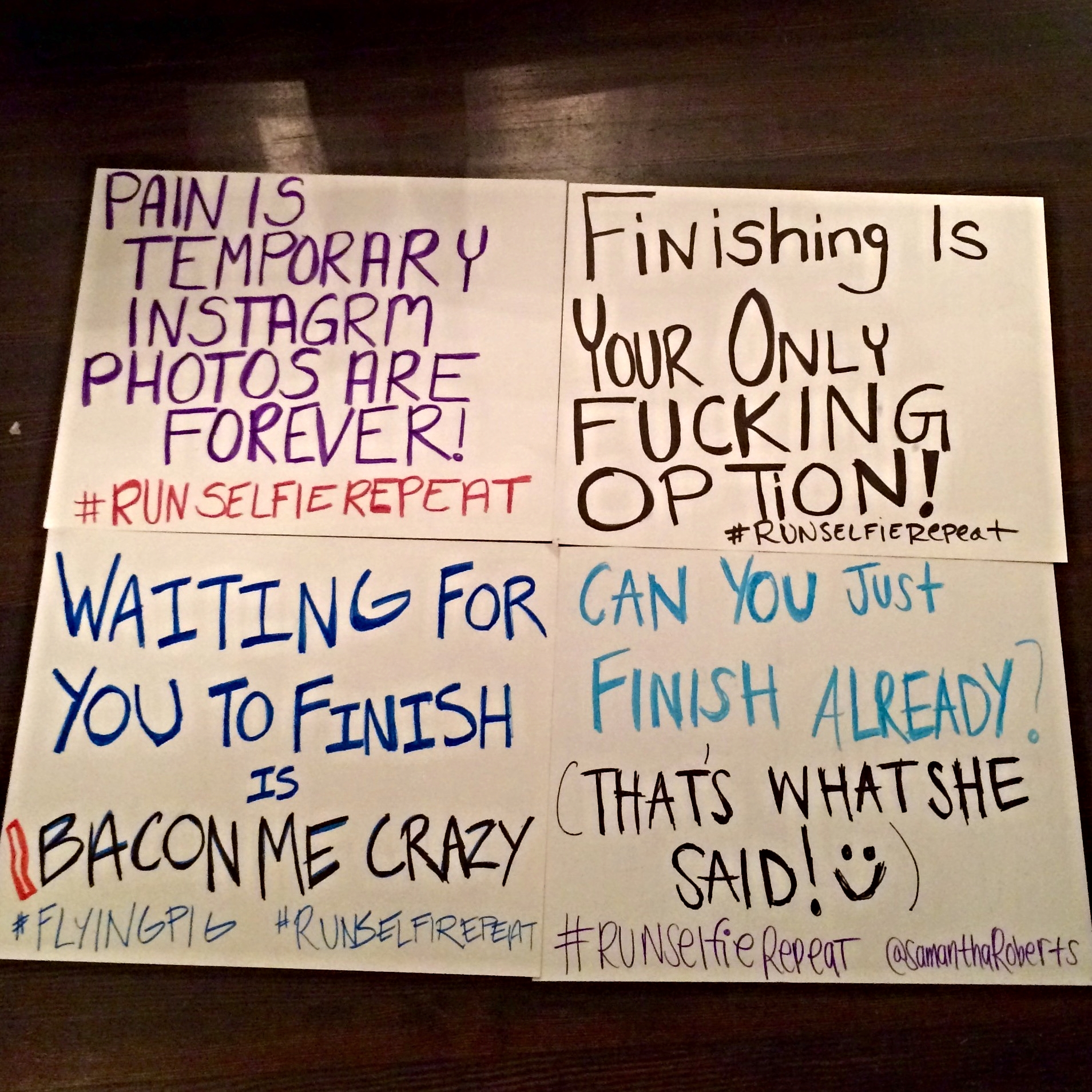 Coming up with a perfect race day sign is much, much harder than it looks. So if you're looking for some last minute inspiration LOOK NO FURTHER! I've done the work for you.
Whats the funniest sign you've ever seen? Let me know in the comments below or via the twitter @KellyKKRoberts. Happy spectating!
Until tomorrow, #RunSelfieRepeat.